While Walking with the group Indios on the Unang Lakad ng Taon on January 8,2011, i chance upon a family sleeping at the street near Escolta. Went and see how they were and when the little boy saw me he was all smiles and friendly, playing around in his make-shift bed. I ask what was the redness in his eyes and the mother told me that he just had sore eyes. Then i ask how many months was he (because he was still small), then the mother answered that he was more than a year old, then continued telling me her story that that's why he was small is because he is not drinking milk always and that the father, thou has work (he works as a pedicab driver), is always drinking with his friends, and does not buy milk or food for the kid, the mother always begs to the father to stop drinking and take care of their child and would always fight about it. Then the mother told me that she is thinking of moving back to the province so she could take care of her child.
That kepts me thinking... why would a father have a child but do not know or want to take care of him!!!!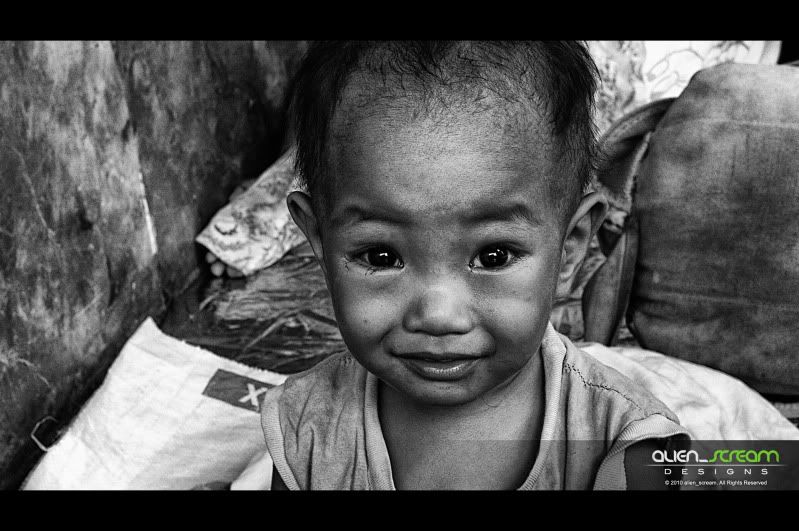 All photos are owned and copyrighted by Joey Rico (also known under these names: alien_scream).
All Rights Reserved. Unauthorized use, copy, editing, reproduction, publication, duplication and distribution of the digital photos, without his explicit permission, is punishable by law
This work is licensed under a
Creative Commons Attribution-Noncommercial-No Derivative Works 3.0 Philippines License
.